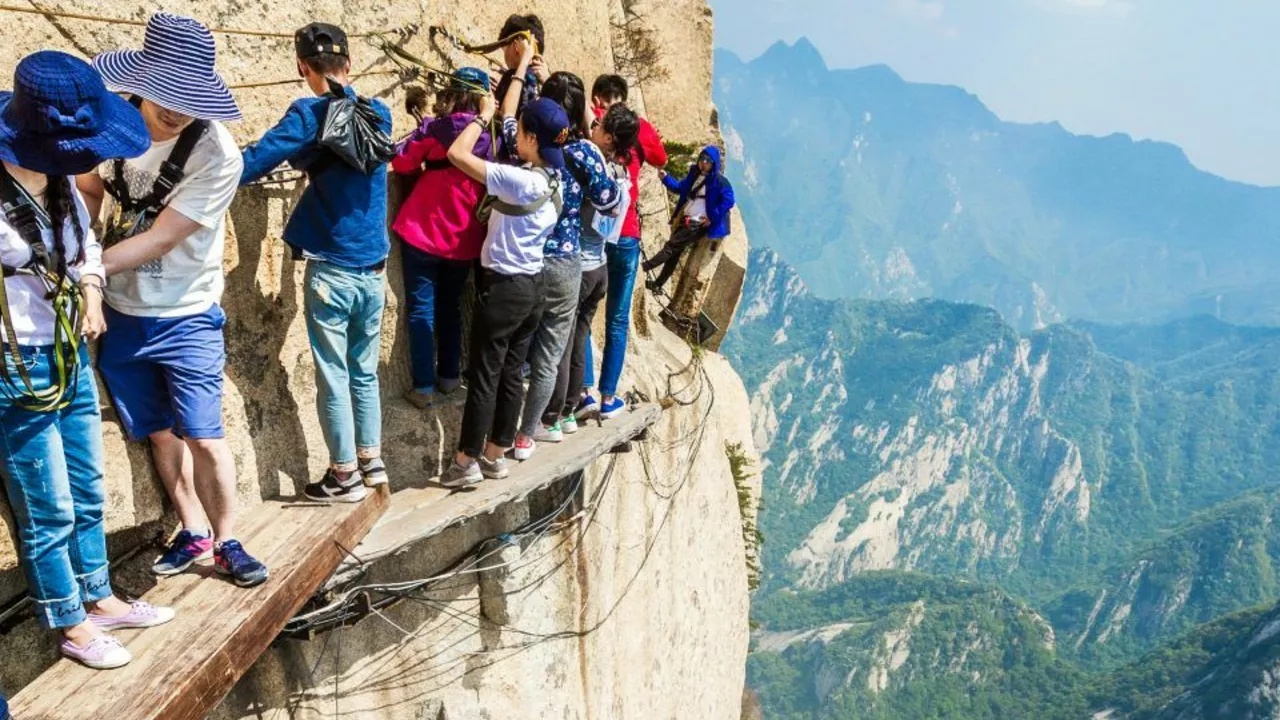 Exploring the Hidden Gem of Bhutan
Asia is a continent that never ceases to amaze me with its wide range of vibrant cultures, stunning landscapes, and rich history. One such place that has left me enthralled is Bhutan, a small Himalayan kingdom that is often overlooked by tourists. Bhutan, known as the Land of the Thunder Dragon, offers an unparalleled charm with its pristine natural beauty and deep-rooted Buddhist traditions.
While the country may be small, there is no shortage of things to do and see. From the stunning Tiger's Nest Monastery perched high on a cliff to the picturesque valleys of Paro and Thimphu, Bhutan is a treasure trove of natural and cultural wonders. If you're a nature lover like me, you'll be amazed by the country's diverse wildlife that includes snow leopards, blue sheep, and red pandas.
Unveiling the Mysteries of Myanmar
Next up on my list of lesser-known tourist destinations in Asia is Myanmar. Often overshadowed by its more famous neighbors like Thailand and India, Myanmar is a country that deserves more recognition for its rich cultural heritage and natural beauty.
Myanmar is home to thousands of ancient temples and pagodas, the most famous of which is the Shwedagon Pagoda in Yangon. But what truly sets this country apart for me is its untouched landscapes. From the floating gardens of Inle Lake to the fairy-tale landscapes of Bagan, every corner of Myanmar is a photographer's dream.
Discovering the Untouched Beauty of Mongolia
Mongolia is another Asian destination that remains largely unknown to many tourists. This landlocked country is known for its vast landscapes, nomadic culture, and rich history, making it a perfect destination for adventurous travelers.
The Gobi Desert, one of the most unique landscapes in the world, is a must-visit. The experience of riding a camel across the endless sand dunes and camping under the starlit sky is something I will never forget. Additionally, Mongolia's capital, Ulaanbaatar, offers a fascinating mix of traditional and modern lifestyle that is worth exploring.
Experiencing the Underrated Charms of Taiwan
While it may be famous for its night markets and bubble tea, Taiwan has much more to offer to tourists. From its stunning mountain landscapes and hot springs to its historic temples and vibrant city life, Taiwan is a destination that should not be missed.
One of my favorite experiences in Taiwan was the Taroko Gorge National Park. The park's dramatic landscapes, crystal-clear rivers, and indigenous culture left a lasting impression on me. I also loved exploring the old streets of Jiufen and Shifen, which are filled with charming tea houses and street food stalls.
Reveling in the Hidden Wonders of Bangladesh
Despite its small size, Bangladesh is a country that packs a punch when it comes to tourist attractions. With its vibrant culture, delicious cuisine, and diverse landscapes, Bangladesh is a destination that is worth exploring.
The Sundarbans, the world's largest mangrove forest, is a must-visit for wildlife enthusiasts. The forest is home to the Bengal tiger and numerous other species. I also loved visiting the ancient ruins of Paharpur and the bustling city of Dhaka, which is a melting pot of cultures and traditions.
Uncovering the Secrets of Uzbekistan
Last but not least on my list of lesser-known tourist destinations in Asia is Uzbekistan. This Central Asian country is rich in history and culture, with stunning architectural wonders that date back to the Silk Road era.
From the blue-tiled mosques and mausoleums of Samarkand to the ancient city of Bukhara, Uzbekistan is a history lover's dream. The warm hospitality of the locals and the country's delicious cuisine are added bonuses that make this destination even more appealing.